I can trace the origin of this project to a potent childhood memory with my Dad. He used to take me to one of the only galleries in San Francisco that featured all holographic art. It was called the Holos gallery and I remember the sheer wonder it filled me with everytime I visited. Specifically, there was one piece that showcased a microscope at a desk. And I remember what blew me away most was that I could literally look through that microscope like I would in real life. Even at that young age I knew how next level that was.

Now 2 years into creating, learning and being driven by the sheer passion and community of AR/VR, I find myself back in that dark space marveling at the intimate, mind/heart expanding world of immersive art. And it's come around full circle with headsets, haptic devices and this beautiful little lightfield enabled holographic magical device here called The Looking Glass.
Along with the daily work I do sculpting, painting and animating in this space, I'll be chronicling my journey here showcasing behind the scenes process and progress, so save this page!

In further investigating what tools are currently available for the Looking Glass, or as I'm starting to call her L'il Glass X, I found 2 official apps that help to ease my workflow for piping in assets.

In the above image, I've brought in my friendly Gravity Sketch bumblebee through their 3D Model Importer. It allows for the import of gltf's, glb's and obj's, the latter of which I'm most comfy with. It has a simple interface, much like lightweight Sketchfab that allows for basic customization for lighting, surface materials and even decimation. What's interesting is when you take a screenshot, you can actually see how the holographic image on the right looks when broken down into its 45 slices. I actually quite like the effect on its own.
Speaking of Sketchfab, although there are clearly signs of there being real deal integration between both platforms as can be seen here, I don't think this has become an official part of the toolset yet. I truly believe Sketchfab is doing a bang up job democratizing VR in allowing people to view models in their headsets from a web browser. Allowing L'il Glass to play in that world only helps both parties so fingers crossed that tweet becomes a reality.
The second method utilizes the Poly Toolkit SDK in conjunction with the Holoplay Unity SDK. Yes, I like mixing/matching my SDKs like it's a sundae, don't judge! And I'm here to report they play very nicely together. You can literally search for your favorite assets and pull them right into the Unity stage assuming you have the Holoplay Capture prefab. My next challenge is to see how well this will work with some of Unity's newer features like VFX Graph. Although I'm by no means an expert in it, it's extremely powerful and will only wow viewers.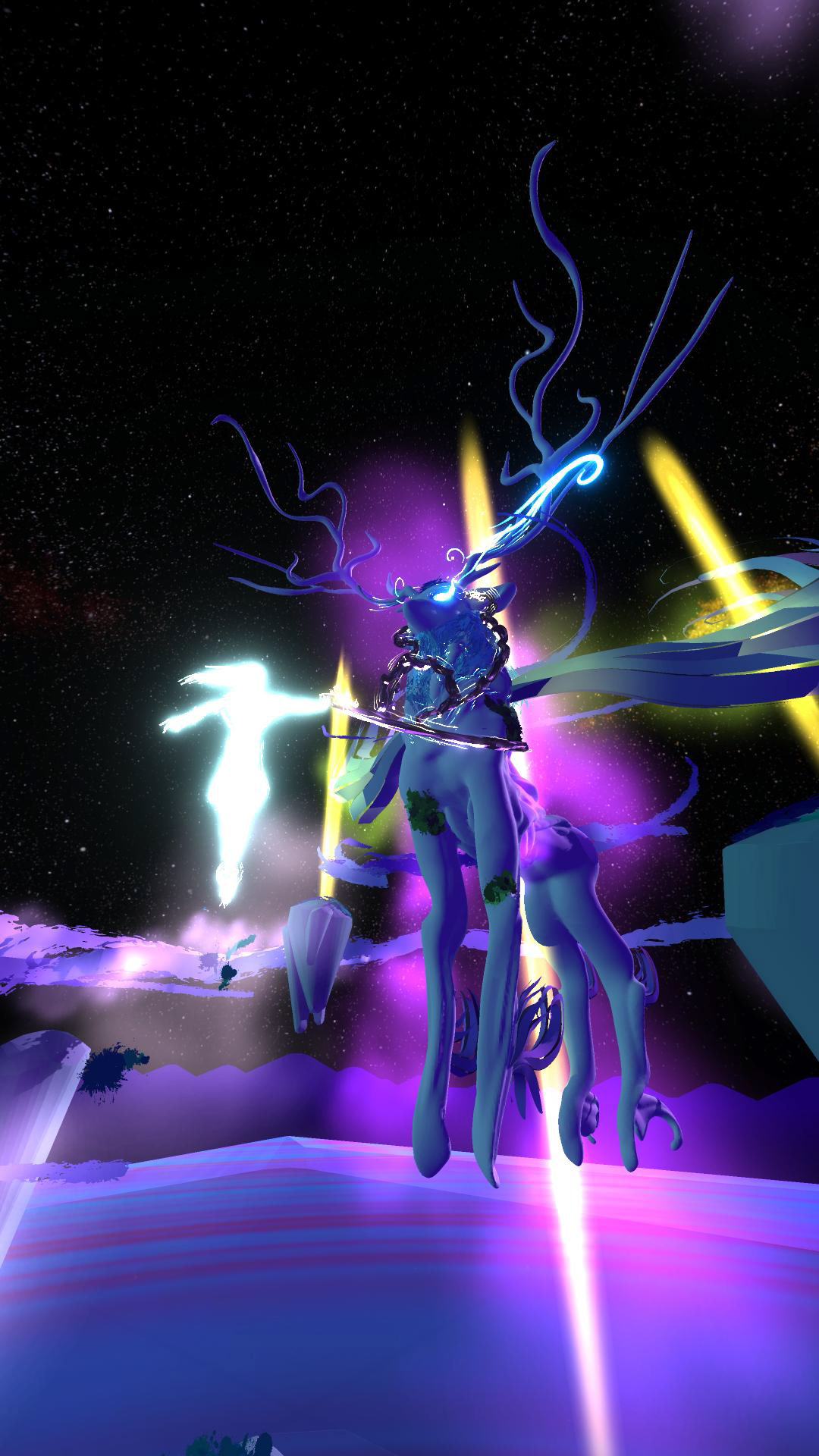 A little pivot today. In a few weeks time, I'll be live painting at an art festival and so I'm itching to put myself through that gauntlet before the day is upon me. You would think that having a headset on, everything would be a-okay nerves wise because you can't see the audience. But if I learned anything from my Road to Tokyo experience, it's all about rising to the challenge of your insecurities, muscle memory, ideation and execution.

And as one naturally does, I gave myself the task of creating a giant psychic elk diorama. I have an hour, so let's simulate that level of time management, shall we? And because I'm a masochist, I want to try something different from most live VR painting performances, which involves mixing both sculpting and painting with 2 different tools.
First up to bat. Oculus Medium. I gave myself 15 minutes to do as much as humanly possible to flesh out the elk, crazy large antlers and all. Because it's not sexy to utilize reference, I relied on my visual memory to block out the overall shape, emphasizing the slender and elegance above all. Here's a timelapse:
Next up, I brought TiltBrush into the mix for creating the environment, adorning the elk and painting another character for the audience to have a proxy to connect with. I had 45 minutes to do all this. In my mind, I knew I really wanted to give as much cinematic lighting to the elk to emphasize the sheer scale in the sky while leveraging the duplication functions to create the Avatar like mountains:
What could I do better on the day of the performance?

Remember to create a more dynamic pose for the elk so that it feels like he's acknowledging the character below him. Also, in setting up the lighting, try to pay attention to the negative space so that when I leave the spectator camera in its final position, that both characters read very well and it's obvious they're connected by the psychic tendrils.
Day 4: The Art of Surrender
Once in awhile, and perhaps more than I'd like to admit, it's important to exercise the Art of Surrender when you've hit a wall. And I'm not saying you throw the baby in with the bath water. I'm saying to rest your wary soul for that day so you can fight another day. I'm of course in this case talking about anything related to Unity.

Case in point. Today, I tried to see if it would be possible to get HDRP and VFX Graph to play within L'il Glass as a fully realized hologram. Why you may ask? The larger goal is to see if I can adapt a bespoke version of a VR experience I've been working on into a whole new context. Alas, I can't seem to yet find a solution that facilitates this despite all my efforts. In the screenshot below, you can see that the image previewed on the LG is totally and depressingly pancake flat. My hope is that there is some kind of magical fix that involves an inane checkbox buried deep within a subdirectory I've never seen before. That's what Unity is to me, an infinite hall of mirrors, oftentimes illuminating and sometimes just a long black mirror like this one.

So the only wisdom I have today is that it's just as important to know when to take a healthy break and return to the fray when you're more rested and ready to persevere, reach out, or even pivot to try something completely different.

Who says Mondays have to be a slog? I decided to have a wee bit of fun with rigging and staging a scene today based on all things, a meme: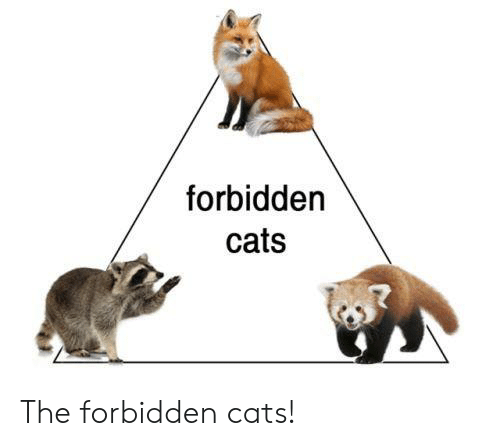 I don't know why this makes me laugh but surely memes are engineered for this kind of reaction. As I was sharing this photo with a fellow red panda lover the other day, I suddenly thought to myself that they would make a great new band. And so it was off to the races for me.

I actually streamed my process with the rigging, staging and importing of Poly assets in Tvori here. It was also super instructive for me as I was using the Anchor tool for the first time to bring one character from one scene into the next.

The next steps will involve a little animation and then bringing them into the L'il Glass for their own 80s style music video jamboree. In the meantime, say hello to these indie darlings in the making!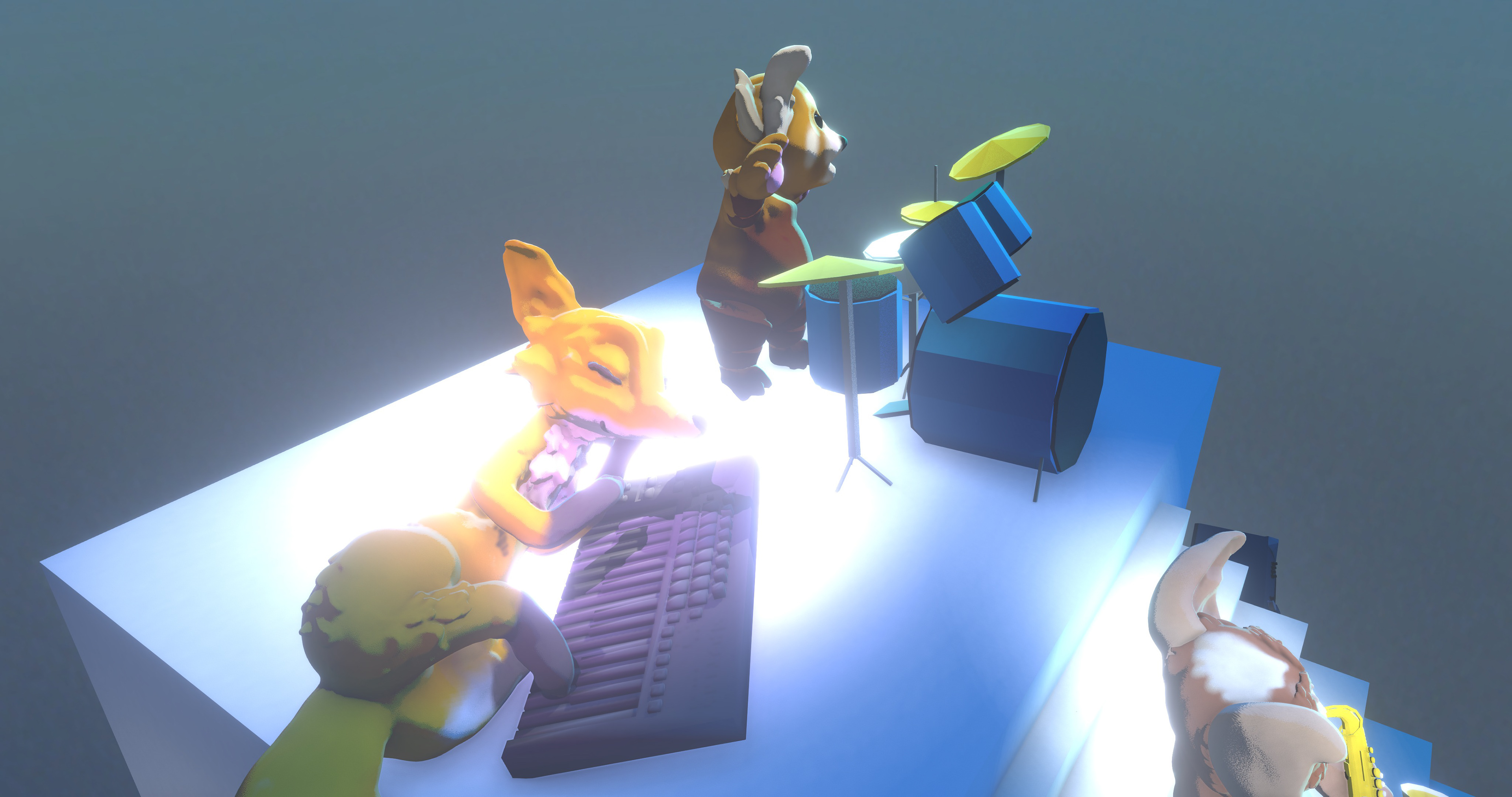 Having just listened to a very stimulating interview between Estella Tse and Kent Bye of Voices of VR (ie the Terry Gross of VR), I was inspired to paint in TiltBrush tonight. One of the things that struck me in the interview was the notion that embracing imperfection is its own art, much like real deal painting.

So finding myself in a strangely foul mood tonight and not really knowing what I wanted to make, I started with one stroke built up in triplicate with 3 different colors. Then I duplicated over and over again, building up what could be some kind of hippie ocean wave. Little did I know it would become this. A Space Dodo named Sashay Shanté.
Day 7: Forbidden Cats cover band premiere!
Turns out the Forbidden Cats are more of a cover band, but do they know the classics! That's Gizmo on the sax, Red on the drums and Fiona on the Casio keyboard.
I wish I could have added some eyelids and a tail to Red because she's looking pretty glazy eyed, but I encountered a bug that erased Gizmo altogether when I reopened the file. RIP Gizmo and epic sax.

Music: "Careless Whispers" by George Michael
Poly Assets:
Epic Sax by Remy Tauziac - https://poly.google.com/view/0eOaQcH0l40
Drum Set by Trevor Price - https://poly.google.com/view/5Zc1uhWci9U
Midi Controller by Gabriel Ibias - https://poly.google.com/view/155LOgjwUy2
Speaker by Jose Rosero - https://poly.google.com/view/7EmeFe3O7GQ